OUR COMPANY
BATTERY ASIA (THAILAND)
---
Battery Asia (Thailand) Co., Ltd. was established in 2007 as a battery distributor TAB. Our main business are Lead-acid traction batteries and Battery Backup Power. Products manufacturer from Slovenia in Europe, with battery expertise and experience for more than 20 years with TAB brand, a trademark that represents quality and reliability. European Quality Certificate Production process is environmentally conscious. It is the ideal product for the competitive industry, reducing costs, focusing on quality and environmental.
We are the official distributor of EIKTO brand in Thailand, entitled to distribute our Lithium Traction Battery and its accessories, including battery module, battery chargers, and provide after-sales service in this region. Our products are widely proven in the market for its reliability, robustness, yet, costeffective
And the latest, we are expanding our business in the integrated of Energy Sector, developing Smart Energy Solution Systems that are suitable for generation 4.0 and alsopromoting our Battery for Energy Storage Systems and Solar Power system, to store energy for use according to the needs of the user.
BAT provide other services such as Forklift batteries rental, Battery reconditioning, Preventive Maintenance Services (PMS), Used Forklift Batteries. It also provides advice on the design of a charger to save energy and reduce pollution as well.
HISTORY
---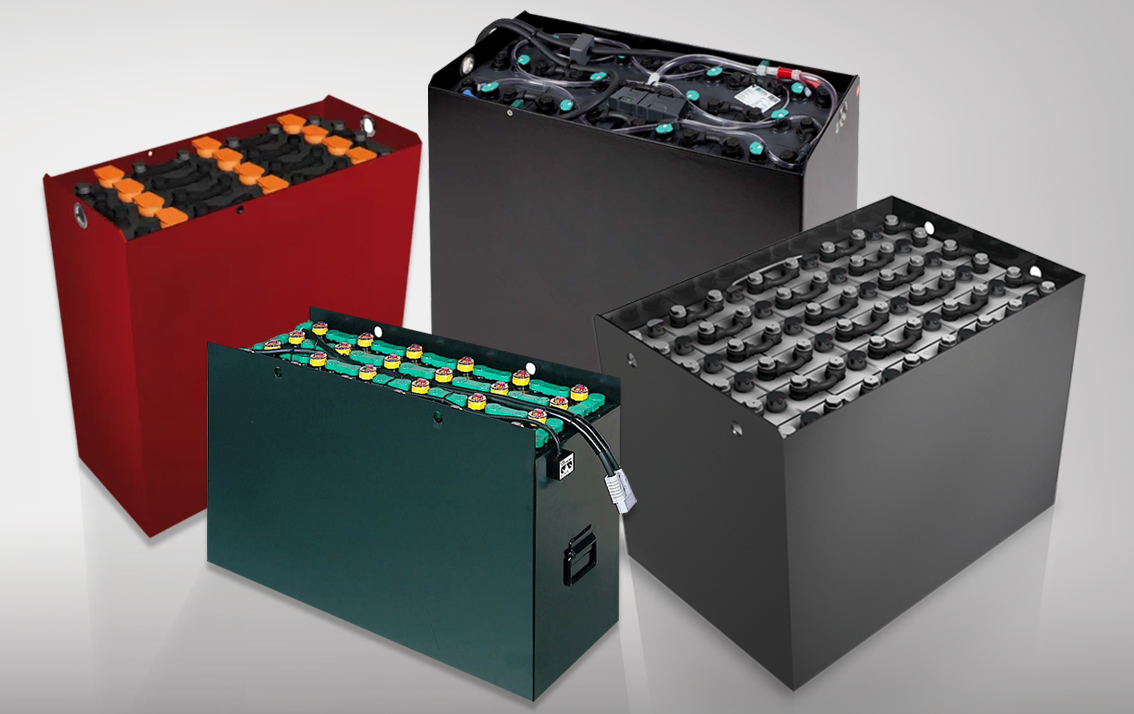 2001
Lead-Acid batteries business for forklift sales and service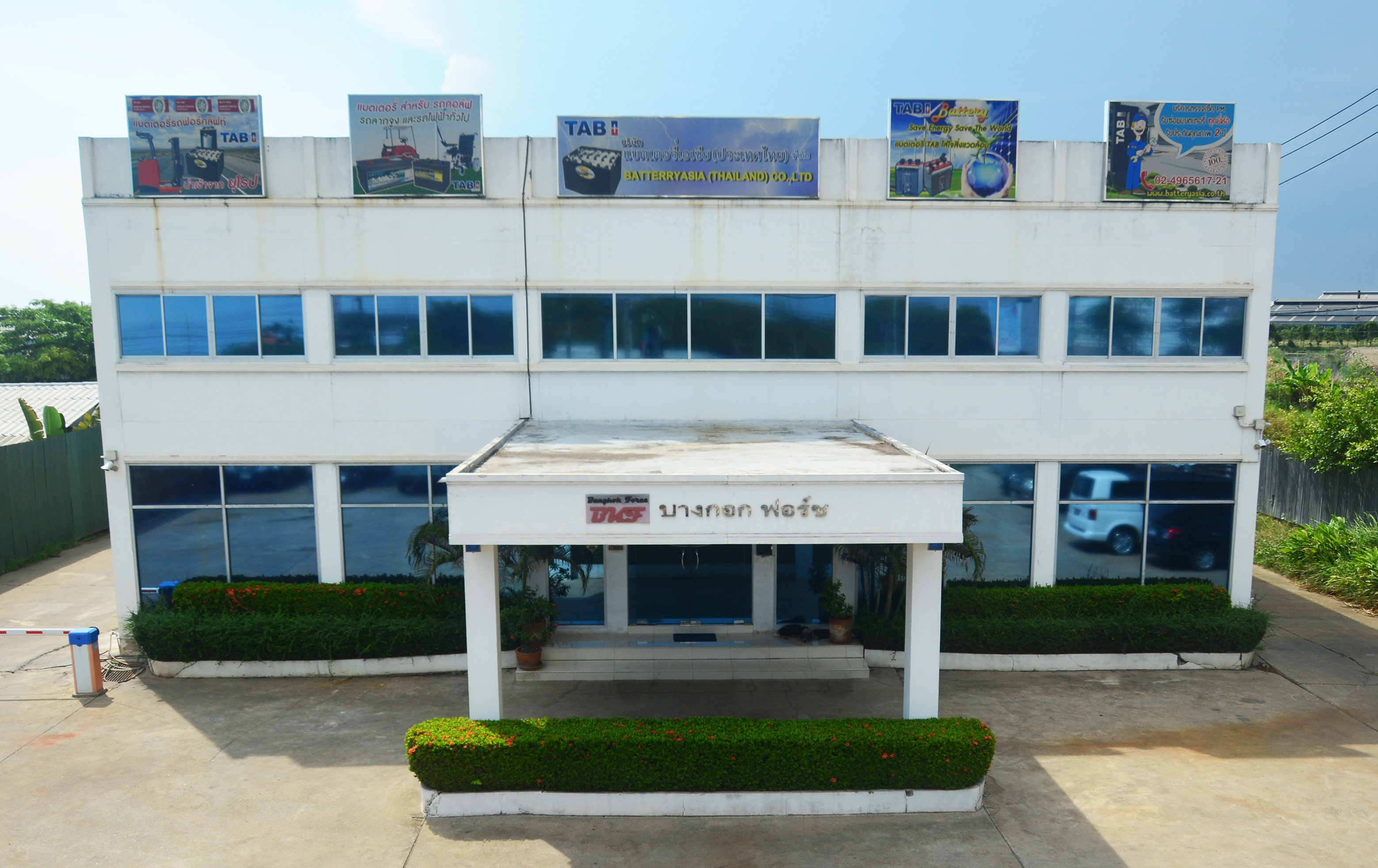 2007
TAB Exclusive dealer for Thailand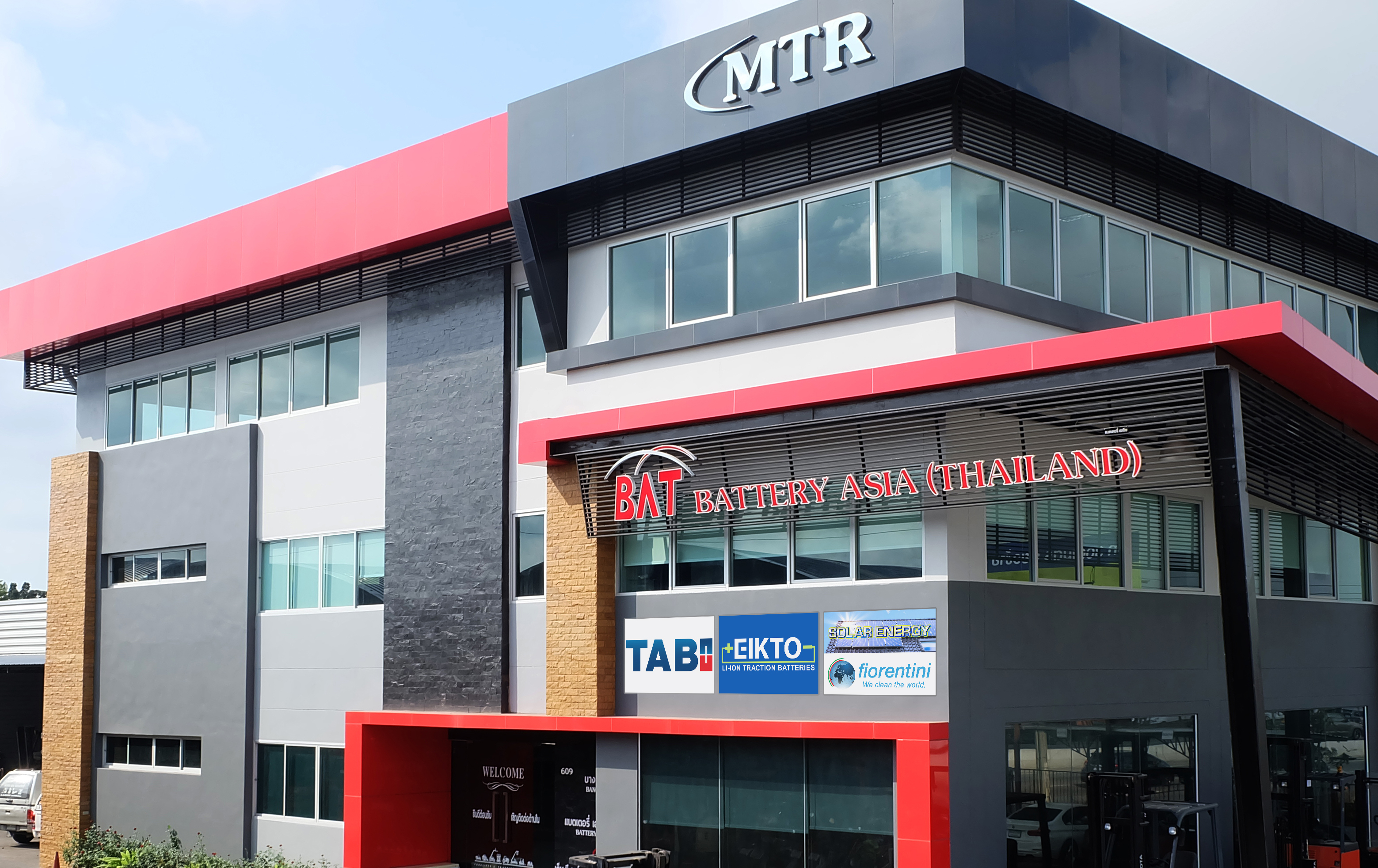 2019
EIKTO LiFePO4 Batteries Exclusive dealer