Industrial Battery Chargers is Smart charging system, overload cutout on transformer and equalizing charge. Suitable for charging monoblocks and lead-acid traction batteries . It is a reliable and simple product in use. Manufactured in conformity with CE regulation.
Model
---



TL Series

• Single phase charger 220/230/240VAC or 110VAC on request, Frequency 50-60HZ.
• WA profile for charging time 8-10h, 10-12h.
• Protection fuse on MAIN INPUT and DC OUTPUPT.
• Coated with Epoxy powder.
• Equipped with power cord and charging cable

STAR Series
• Three-phase input voltage 230/400VAC Frequency 50/60Hz.
• Output voltage 24/36/40/48/72/80/96VDC.
• Overload cutout on transformer.
• Rectifier bridge equipped with filter on line with EMC compatibility.
• Fuse protection on DC Output battery side.
• New electronic controller PBM 750 rev5 (SMD).
• Complete with mains and battery cables. Assembly of plugs and battery connector on request.
• Charging system with decreasing current (Wa), 8-10h, 9-12h charging time.
• Week-end charge: equalizing cycle with pulses of charge repeated every 48 hours to compensate the battery self discharge.

APPLICATIONS
---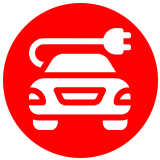 Electric Vehicles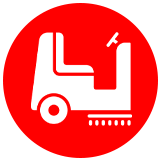 Cleaning Machine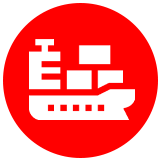 Materials Handling Industry
CERTIFICATE